CARDBOARD PACKAGING
High processing variability in combination with acceptable price predisposes the corrugated cardboard packages among the most commonly used packaging material. This material is simultaneously environmentally friendly and easy to process. In proportion to its weight, it provides high consistency and is therefore suitable for packaging of a wide spectrum of goods. Vallos s.r.o. provides, through its own production, the wide product assortment of corrugated packaging from standard flap boxes, die-cuts, pads, grids, large shipping boxes, inner dividers to flexo printed cardboard boxes.
Slotted-type boxes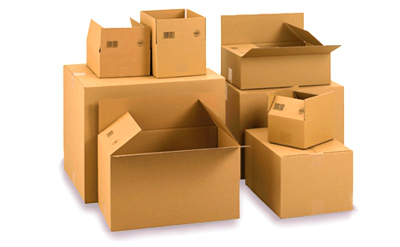 These are the most used types of corrugated boxes for group packaging. No die-cut tool is needed to manufacture them, and with appropriate printing, they are an optimal combination of price and utility value. This includes standard flap boxes, as well as packages of the top + bottom type, etc.
Die-cuts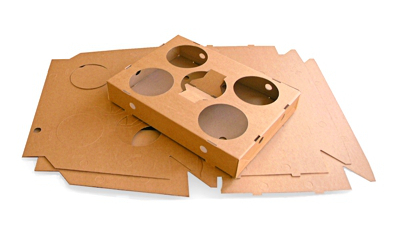 These are packages that, thanks to its variability, are able to meet any construction requirements of the customer to the smallest detail and can be used as a sales packaging with the appropriate printing. Die cut boxes are shaped to more perfectly fit your product than a standard shipping box and can be folded and used without the need for gluing or sewing. A die-cut tool is needed for their manufacture; therefore they are not suitable for small series of packages.
Pallet boxes & XXL packages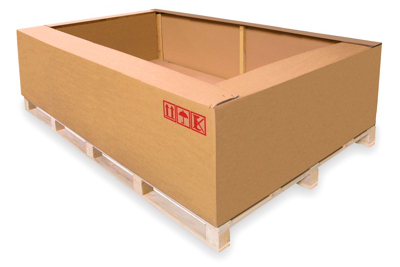 These are the most frequently used as a one-way multiple packaging of the goods mainly in the industrial sphere with a diverse range of constructions and used materials. Customizing of box dimensions of the used pallet allows to efficiently solve the logistics of the goods.
Printed boxes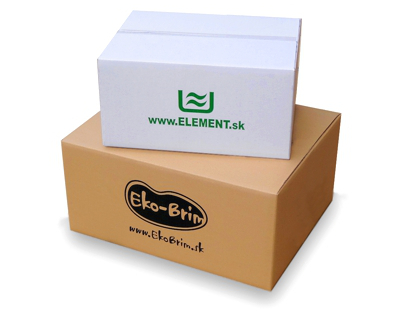 The flexographic printing offers an excellent choice for the corrugated package printing. It is widely used for the shipping cartons boxes in almost all industry. It offers can excellent platform to the businesses to promote their brand and improve the brand recognition. Our company offers standard flexographic printing from recycling, or more precisely, handling symbols to full-area flexographic print of the company logo in maximum 2 color version.
Antistatic packaging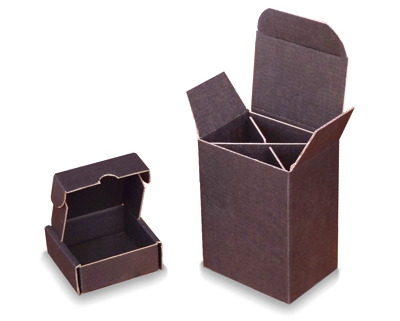 Cardboard packages with ESD (antistatic) treatment are especially suitable for use in electrotechnical industry, where they represent a reliable protection against electrostatic discharge in the form of boxes, grids, or various separators. This type of packaging may be combined with fixation ESD foam or with another material with ESD treatment.
Internal packaging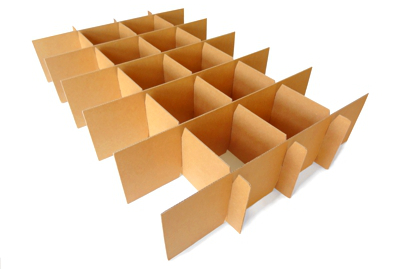 It is used to stabilize the goods during transport and storage in the form of dividers, grids, and die-cuts adapted to the product measurements. Internal fixations may be foam-backed with polyethylene or with other foam material.